Criminal Justice
20 Clemency Recipients with Change.org Petitions
Dec 21, 2016
On December 20, President Obama granted clemency to 231 people — the most in a single day in history — and he has now granted more commutations than the last 11 presidents combined. At least 20 of those clemency recipients have had petitions on Change.org, often started by family members who are using our platform to tell their stories and find hundreds or even thousands of supporters. There are millions of signatures on these petitions, making clemency for nonviolent drug offenders one of the most popular issues ever on the platform.
Here are some petitions for those given a second chance by President Obama. Combined, there are more than 1.5 million signatures on these petitions.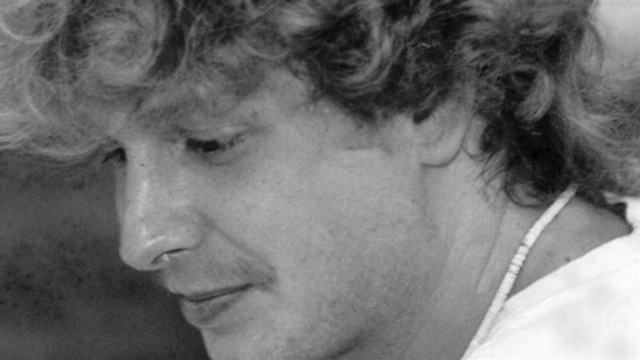 Timothy Tyler 423,306 signatures. Tim was a young Grateful Dead fan when he received a life sentence without the possibility of parole for selling LSD to an informant. This mandatory life sentence was triggered, in part, by the weight of paper the LSD was on, which prosecutors were able to claim was drug itself. By the time he was granted clemency, Tim had spent nearly 25 years, more than half of his life, behind bars. His story touched many people and with over 400,000 supporters, his clemency petition is the biggest ever on Change.org. Read my interview with Tim here.
Sharanda Jones 279,538 signatures Sharanda was granted clemency in December 2015 after spending 17 years in prison for a first-time offense. Her daughter launched a petition in 2014 and found nearly 300,000 supporters who, after hearing she would be released, raised over $25,000 to help her start her new life. Sharanda recently became a grandmother and visited our office in March. Learn more about her story by watching this short video: 
Josephine Ledesma 160,568 signatures Josephine is now free after serving nearly 25 years of a life sentence for her first offense — agreeing to give someone an envelope of money who was going to transport drugs. Her Change.org petition was started by her daughter Lizette, one of her three children who grew up without her. After hearing she received clemency, Josephine's supporters raised $8,000 to help with her transition out of prison.
Ricky Minor 154,465 signatures After nearly 16 years in prison, Ricky Minor's life sentence for a nonviolent drug offense was commuted on October 6. When sentenced, his judge opposed the mandatory minimum, saying, "The sentence…far exceeds whatever punishment would be appropriate… If I had any discretion at all, I would not impose a life sentence." Ricky's daughter Heather started the petition for him and now that her dad has a release date, she's launched a fundraiser to help him start over once released.

Cheryl Howard 96,612 signatures On December 20, 2016, Cheryl Howard was granted clemency after serving 23 years of a life sentence. While in prison, Cheryl obtained her GED and focused on rehabilitation. Her daughter, Lavithia, came to the Change.org office in November for a discussion about clemency and started her petition that day. Her powerful story about growing up with a mom behind bars inspired nearly 100,000 people to sign.
Aaron Glasscock 94,092 signatures Aaron was given a 30 year sentence for driving a truck that he did not know contained over $900,000 in a false compartment that was intended to be used in a drug deal. He served 18 years before being granted clemency on December 20, 2016.
Dicky Joe Jackson 85,055 signatures Dicky Joe was known as the "Breaking Bad" truck driver because when he couldn't afford the $250,000 life saving bone-marrow transplant for his two-year-old son, he started carrying drugs in his truck to earn the money. He saved his son, but was arrested and given a life sentence. He served over 20 years and his sentence was commuted on August 3, 2016.
Michael Holmes 76,062 signatures Michael received a mandatory life sentence for selling crack cocaine at 25-years-old — a sentence his judge disagreed with but had no choice to give. He was granted clemency on December 20, 2016. The Change.org petition for Michael was started by Jason Hernandez, who was on of the codefendents in Michael's case and received clemency in 2013.
Danielle Metz 60,956 signatures. Danielle's life sentence has long been used to highlight the unfairness of mandatory minimum sentences. Convicted of conspiracy, she played a minor role in a crack cocaine distribution case but conspiracy holds each participant responsible for the actions of other co-conspirators, including the ring leader. She received clemency after 23 years in prison and to help her start over, her Change.org supporters raised $7,000. Her story was recently featured in VICE.
Darrell Hayden 42,565 signatures A Vietnam Veteran serving a life sentence for marijuana, Darrell was granted clemency on March 31, 2015 after 16 years in prison. His niece Erin started the petition on Change.org to support him.
Minnie Pearl Thomas 39,016 The grandmother of Demaryius Thomas, a wide receiver for the Denver Broncos, was granted clemency on August 3, 2016 after serving 16 years of a life sentence. The petition supporting her was started by her daughter (and Demaryius' mother) who was also granted clemency in 2014 for her involvement in the same case.
Corey Jacobs 16,569 signatures Corey was in his early twenties when he was given a life sentence. He served over 16 years before receiving clemency on December 19, 2016. During his incarceration, he earned over 100 certificates, including completing education courses and three residential programs.
Alexander Contreas 5,898 signatures Alex received a mandatory 40 year sentence at 19-years-old. His judge recommended 10 years but was forced to give 40 because Alex possessed a gun during the drug offense. His judge described that day as "one of the hardest in my career," and urged President Obama to reduce "the most disproportionate sentence I ever pronounced." Alex served 15 years. 
Donna Sue McDaniel 2,723 signatures Donna Sue is the sister of Dicky Joe Jackson, who you read about above. Sentenced in the same case, her sentence was commuted on November 22, after serving 20 years of a 30 year sentence.
Robert Wallace 643 signatures Robert received a 22 year sentence for conspiracy to distribute a controlled substance and served 13 years before receiving clemency in November.  He is a father and grandfather and his Change.org petition was started by a lifelong friend. 

Jason Hernandez 520 signatures Jason was given a life sentence for his first offense and after 17 years in prison, became the first Latino to be granted clemency by President Obama. At an event we hosted in Change.org's Washington, D.C. office, Jason explained what it meant to have his brother start a Change.org petition for him. 
Charceil Kellam 258 signatures. Charceil was given life without parole for conspiracy to distribute and possession with intent to distribute cocaine base. Her judge disagreed with the mandatory sentence saying "To me, it's over the top. I know it's more than I would have sentenced you to if I had been left to my own discretion and devices." She received clemency on August 3 after serving 9 years.
Clinton Matthews 255 signatures Regarding the mandatory life sentence he was forced to hand down, Clinton's judge stated, "I would not have imposed a life sentence on the defendant, had the sentencing not been mandated by the guidelines." He served 23 years before having his sentence commuted on December 20, 2016.
Antonio Lopez 234 supporters Antonio served 17 years of a 30 year sentence for conspiracy, an unlikely sentence under today's laws. His fiancé started the Change.org petition for him and even though it didn't have many signatures, his supporters still raised over $1,400 to help him with his transition out of prison. 
Gracie Ann Walker 206 signatures Gracie Ann served 10 years of her 24-year sentence for a nonviolent drug conspiracy charge. She was a single mother when arrested and, like many conspiracy cases, no drugs where found in her possession. Now 58-years-old, she spent her time in prison focused on her education, completing 100 classes and pursuing a career as a horticulture technician. 
President Obama has done incredible and life changing work with clemency. It will undoubtably be a major piece of the legacy he leaves. Still, there are many more people seeking clemency before he leaves office, and it is all but certain that Donald Trump will halt this progress. Please visit the CAN-DO Foundation's movement page where you'll find more stories to read and petitions to sign.