Demand Respectful Community Development
Demand Respectful Community Development
This petition made change with 428 supporters!
Why this petition matters
Let your voice be heard - Fight for RESPECTFUL Community Development 

Presenting Concern:
The City of Calgary is currently reviewing an application for Land Use Redesignation (LOC2022-0160) to chance zoning at the corner of Remington Road NE and Radnor Ave NE from R-C2, contextual one/two dwelling district, to M-H1, multi-residential district - with a proposal for a 6-story 60-unit apartment. 

This site is surrounded by single family (R-C2) homes and is at the intersection of non-arterial cross streets. There are no traffic lights here (or nearby) and the streets / sidewalks are primarily walked by children and families to nearby schools. 
The Land Use Redesignation application is GROSSLY out of context and IS NEITHER contextually sensitive nor respectful
The application does NOT meet City policy.
For instance: the North Hill Plan (NHP) policies found in Section 2.3.5. Scale Transition, Section 2.2.1.4 Neighbourhood Connector and Neighbourhood Local and 2.2.1.5 Neighbourhood Connector.

Purpose and Goal of Petition:
A group of residents in the Renfrew area of Calgary are deeply concerned about grossly out of context Land Use Redesignations and Developer intentions, and are working to challenge the proposed Land Use Redesignation: LOC2022-0160
Knowing that the outcomes on Land Redesignations like this set precedents for communities across Calgary and beyond, we propose that opposing this rezoning matters to persons both within and outside of the Renfrew community.
We are fighting for homeowners, renters, and communities like us! 

We are respectfully asking for Contextually Sensitive and Respectful Densification - We are NOT AGAINST densification and in fact, we welcome it, as long as it is done in a Contextually Sensitive and Respectful manner. 
How you can help:
1) Vote NO to the Land Use Redesignation: LOC2022-0160 by signing this petition.
2) Share this petition with others.
3) Learn more at: GoFundMe Campaign
Here are some photos from the developer proposal for rezoning :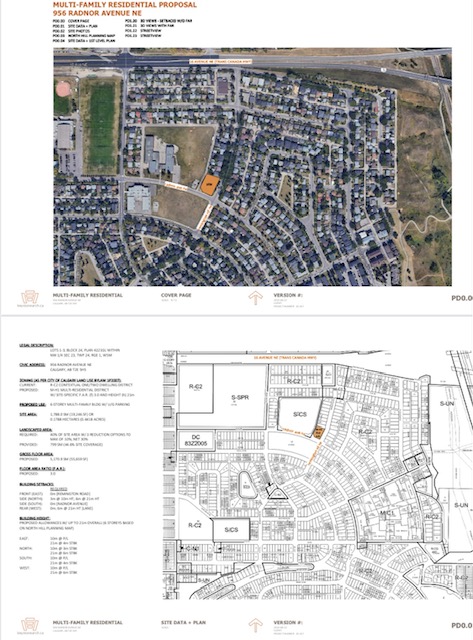 Victory

This petition made change with 428 supporters!
Share this petition
to help others easily find and sign the petition.
---
---
---