Commute John Hesston sentences to time served
Commute John Hesston sentences to time served
Signatures: 698
Next Goal: 1,000
Why this petition matters
 I am contacting you in support of John Hesston MNDOC Offender ID: 183129 at Stillwater Minnesota prison. He had a parole review May 11, 2021. At the hearing John was granted pre-parole for 2024 which is his LIfe sentence earliest release date. The parole board recognized he is a model imprisoned person. 
 John is a model imprisoned person who has been in custody since 1994 for commiting a crime when he was a teenager. He has served 29 years of a 30 year minimum life sentence and also has 2 other 15 year sentences that run consecutively, which could keep him in prison for another 31 years. John has acquired college degrees while in prison and is still taking classes. John feels he has totally rehabilitated and wants to get out of prison and change the world for the better. He came here from Vietnam when he was 2 years old with his parents. With the pandemic he fears he will lose his parents before he gets out. He is very close with his mother but has a language barrier as she is non-english speaking and the longer he is in prison the more of his culture and language is lost. I implore you to see that he is no longer a threat to society and in fact the opposite, he would be an asset to our community. There is no reason to keep spending thousands of dollars housing him in prison.
He is a ray of light in prison and helps his fellow inmates. John made a promise to himself when he went into prison, that he will do everything he can to change his life and make up for his crime by helping others. He participates in many prison outreach programs. If he is paroled or has his sentence commuted he will have great support from his family and friends.  John has requested an application for pardon or commutation. He is looking for help filling it out and with advice on how to proceed. 
John Hesston born in Vietnam 4-27-75. He was 18 years old when he committed the offenses. 
Conviction court file number 27-CR-94-042658 date of conviction 7-27-1995
Charges - 1st degree murder and three 1st degree attempted murder
He is currently serving the 1st degree murder charge for 30 years/served 29, 1 of the attempted murder was ran concurrent and is served. The other two attempted murders run consecutive and are for 180 months each which he has not served.  John would like to ask for these sentences to be run concurrent with his life sentence as well and commuted to time served.
Restitution $2097  has been paid.
Attorney - Terry P. Duggins  (he has retired)
The case was challenged - Appeal the sentence, it was denied on merits.
John has no previous charges. He feels the penalty was harsh in light of his lack of criminal background and that he was only 18, still a child and not in control of his emotions or actions. Asian Americans were given severe sentencing in the 90's. He is in prison with people that committed similar or more horrific crimes that have a much shorter sentence.
Education, while in prison he has attained degrees  AA, AS business management and is 7 classes away from completing a Bachelor's degree in communication.
He feels he has been totally rehabilitated and has a desperate need to see his parents before they die which with Covid has become an even stronger concern.
The parole board has granted him pre-parole in 2024 based on his exemplary record in prison and participation in prison programs. When he reaches parole he will NOT be released but will then start serving 2 other 15 year sentences. Please commute his sentences to run concurrent and release him with time served of 29 years. He is 47 years old and needs a second chance at life.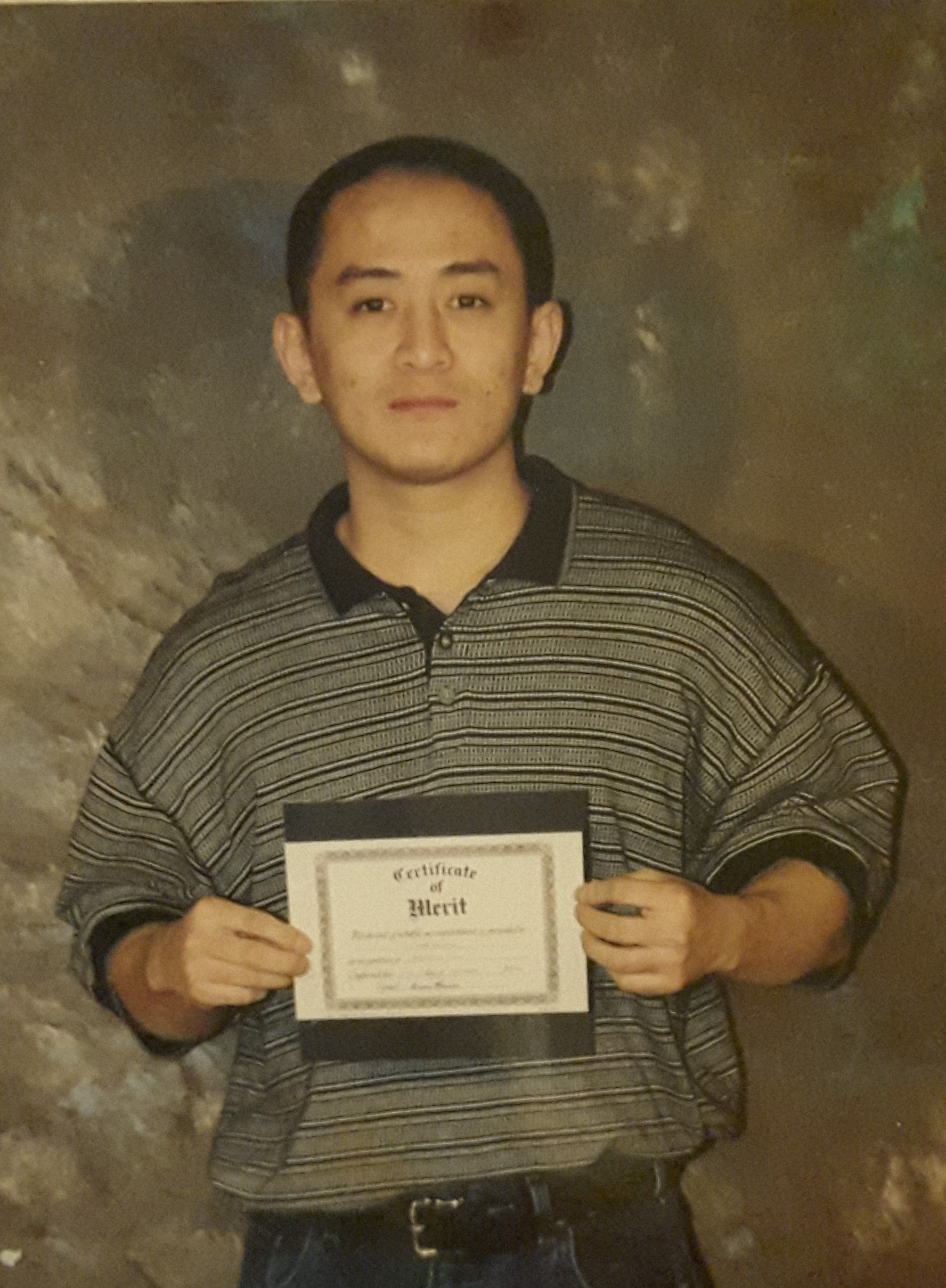 Demographic Information**
MNDOC Offender ID: 183129
Name: John Hesston
Birth Date: 04/27/1975
Current Status: Incarcerated as of 07/28/1995. Currently at MCF Stillwater.
Sentence Date: 07/27/1995
Anticipated Release Date: Life - Contact co-records.doc@state.mn.us for release information.
Expiration Date: Life
Caseworker: Douglas Gruber 651-779-5733
Current Offense Information
Highest Ranked Offense: Homicide (Attempt to Commit)
Court File Number(s): Hennepin - 27-CR-94-042658
Thank you in advance for your help.
Signatures: 698
Next Goal: 1,000
---
---